Great deal on Groupon for Breckenridge Stables! And it's an extra 30% off today only (12/1/14)!
High Line Railroad Park
Breckenridge, July 30 to Aug. 3
11 a.m. to 4 p.m., High Line Railroad Park, 189 Boreas Pass Road. See Engine No. 9 on the original narrow-gauge track that came into Breckenridge over Boreas Pass and a restored rotary snowplow. Learn about the history of the railroad and how it transformed the town.
Breckenridge, Colorado
http://breckheritage.com/rotary-snowplow-park/
— at Century 21, The Smits Team.
Breck Farmer's Market, Main St. Station, 9 am – 1 pm
This is a seasonal open air market offering specialty foods including fresh seafood and beef, baked breads and pastries, chutneys, jams and kettle corn. 970-453-2251
Breckenridge, Colorado — at Century 21, The Smits Team.
Send your kids to camp:
Summit County has a wide variety of camp options throughout the year. While you may not be thinking too much of summer camps right now, you may be wondering what options there are for kids throughout the school year and during winter breaks.
The Town of Breckenridge offers mini-camps and after school programs in the winter for those children whose parents may need to work during holidays and vacation times.
"Breckenridge Mountain Camp Mini Camp provides fun, affordable daycare for Saturdays and Summit County Schools no-school days. Just like our awesome summer camp, each day your child is provided a healthy snack and structured, engaging activities! Programs include swimming, climbing, gym games, ice skating, Nordic skiing, arts & crafts and local field trips." (Courtesy: Town of Breckenridge)
While the Silverthorne Rec Center doesn't offer any camps during the winter, they do offer after school programming for children in grades 1-5. Town of Silverthorne
Check back with us in early Spring and we'll have a list of options for summer camps!!
12/13/13
Check out the Dew Tour:


In it's 6th year, the Dew Tour is always a great event; And with the Sochi Olympics coming quickly, contestants will be bringing all their energy and talent to this years Dew Tour, especially with this years event being an Olympic Qualifier! With competitors such as Gretchen Bleiler, Shaun White, Louie Vito and Kelly Clark, this years games will not disappoint.
Competition began December 11 and runs through the weekend ending on Sunday with Slopestyle Finals. With this event entering the Olympics for the first time in history, it's sure to be exciting!
"On the freeskiing side, attendees can watch Breck's own Bobby Brown, who in 2009 won the Dew Tour's first slopestyle competition. Brown will join competitors like Nick Groepper, as well as Devin Logan and Keri Herman on the women's side. This year, Herman was the first American woman to win the World Cup slopestyle title, after winning the opening Olympic qualifying period slopestyle World Cup event in Argentina and the Copper U.S. VISA Grand Prix World Cup even." (Courtesy: Summit Daily News)
Check out the schedule:http://www.breckenridge.com/events/dew-tour/dew-tour-2013-schedule
12/6/13
See a holiday show and support some local groups:
There's a great even this weekend at Warren Station at Keystone Resort. "Participating, decorating and contributing a tree or wreath will help raise funds for the local Summit Community Orchestra and the Summit School of Dance." (Courtesy of: Keystone Resort)
Head over this Saturday, December 7th, at 3pm and browse the fantastic trees and wreaths that are available for sale or bidding. Get there early for the 3pm performance or stay for the 6:30 pm performance of "The Nutcracker".
Warren Station – Nutcracker Performance

Support your local craftspeople:
This Saturday is Silverthorne's annual Holiday Bazaar at the Silverthorne Pavilion. Support local vendors who create beautiful crafts by shopping for your holiday gifts at the Holiday Bazaar.
"30 vendors selling unique items, perfect for gift giving!
Don't miss Santa, visiting from 10:30am to 12:00pm and then again from 1:00pm to 2:30pm.
Holiday entertainment begins at 10:00am with the holiday dancers, followed by Lake Dillon Theatre's Merry Melodies at 12:00pm.
There is something for the entire family!" (Courtesy of: Town of Silverthorne)
https://www.facebook.com/events/250002785157511/
12/2/13
Enjoy a horse drawn sleigh ride:Horse drawn sleigh rides are a great way to get outdoors and spend time with family & friends. Enjoy a cup of hot cocoa under a warm blanket as you are pulled through the snowy woods. When you get to your destination, enjoy a home cooked meal and some live music.
"Dash through a Winter Wonderland on a Beautiful and Majestic Handcrafted Sleigh or an Intimate and Private Exclusive Sleigh. Discover the magic of the mountains as your sleigh glides through open views of the mountains." (Courtesy of: http://www.brecksleighrides.com/)
"You're in for an 'old-fashioned' journey of a lifetime as you travel through breath-taking mountain views." (Courtesy of:http://www.dinnersleighrides.com/index.htm)
"Enjoy a 20 minute ride to a historic ranch homestead while your wrangler entertains you with the history of the area and introduces you to the horses. When you arrive at our cabins, you'll be greeted with hot chocolate, soup and biscuits. Then you will relish your choice of NY Strip, Grilled Chicken, Grilled Salmon, or Chef's choice vegetarian entree such as Tofu loaf. All options include garlic mashed potatoes and fresh steamed vegetables. Finish with Dutch apple pie and home made ice cream. Enjoy live music while you dine." (Courtesy of:http://www.keystoneresort.com/activitiesdetail/Key+-+Dinner+Sleigh+Ride+Check-In.axd)
Sleigh Rides- Summit County
www.brecksleighrides.com
http://www.keystoneresort.com/activitiesdetail/Key+-+Dinner+Sleigh+Ride+Check-In.axd) http://www.dinnersle
Go Skiing!
It's one of the main reasons that most of us live in the mountains, so why not go skiing or snowboarding at one of our 5 local resorts. AND, 3 of the top 50 ski resorts in North America are are part of our local 5!
#19-Copper Mountain
#20-Breckenridge
#35-Keystone
If there aren't enough choices for you in our area, drive about 30 minutes away to Vail & Beaver Creek, where you'll find 2 more great options…they just happen to be in the top 50 as well!
#1- Vail
#11-Beaver Creek
All of the resorts are open as of today and have great great variety for beginners to advanced snow riders. Starting next week most of the resorts that offer it will also have tubing open and available to the public.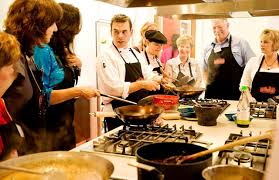 Take a cooking class:
Check out the Culinary Adventure Series , (pages 14-16) at Colorado Mountain College.
~You'll learn how to cook something delicious and, hopefully, new. After you've cooked all this wonderful food, sit down to eat, family-style, with a glass of wine or beer. Classes include cuisines from Bangkok, Bavaria, Eastern Mediterranean, Morocco, Provence, Southeast Asia, Sicily and Thailand.
~There are also classes targeted at helping you become a better chef/baker by focusing on specific foods such as bread, sushi, soup, pizza, and vegetarian; or take a class to better your knife skills or learn how to throw a dinner party effortlessly.
~If you like wine, the school usually hosts a few wine tasting events each season that can vary from the region or by type of grape.
Colorado Mountain College
Most people think of fishing as a summer hobby/sport, but Summit County is known to be a great spot to fish year round. And with our award winning rivers, streams and lakes, what better to place to start! With the mountain ranges in the background and a trout on your hook, you'll enjoy all the angling opportunities Summit County has to offer!
Whether you're looking to get on the trail and find a secluded lake or stream, or you want an in-town fishing hole, we've got plenty of ideas for you:
Here are some in town (or close to town) options:
~The Blue River has some great fishing in Breckenridge along with 2 sections of Gold Medal water just below the Dillon Dam Reservoir near the Outlets @ Silverthorne through to Green Mountain Reservoir and then again from below Green Mountain Reservoir dam to the Colorado River.
~Another local river close to Dillon is the Snake River. The Snake River has headwaters in two areas. One is near A-Basin and the other above Montezuma (well known for 4WD trails). The river segments meet near Keystone Resort. Luckily, for anglers, Keystone allows fishing on most of the resort (as long as you practice catch and release)!
~Near Frisco, you've got Ten Mile Creek. There are three tributaries to Ten Mile Creek. To find out more about Ten Mile Creek, visit: Ten Mile Creek
~And, of course, you can't forget Lake Dillon! Take out a boat, sit on the shoreline, wade an inlet and soak up some sun, while you catch some fresh lake trout. Lake Dillon was also stocked with California Golden Trout for the first time this year!
If you're looking to get on the trail for a day, or maybe a few days, there are some great high alpine lake options:
~Mohawk Lakes (Just outside Breckenridge in Blue River) has some amazing views and great fishing…just beware, on the weekends it can get very crowded!
~Head off into the Gore Range, where you can spend days hiking and searching for the perfect fishing hole. Start with Salmon & Willow lakes and work your way to Cataract, Eaglesmere and Surprise. There are a lot of smaller ponds as well on a lot of these trails.
If you've never tried fishing, there are number of fly-fishing shops that will take out anywhere from a 1/2 day in town to a full day on the river. From true beginners to seasoned anglers, they have options for everyone!
Here are some sites to to give you more information on where to fish in and around Summit County:
Colorado State Wildlife
Colorado Fishing information
Go Shopping:

Not only are there a plethora of local shops & boutiques in Breckenridge & Frisco, but we also have the Outlet stores in Silverthorne and many resort-type shops at the ski areas. There are so many options, you may want to schedule more than 1 day to go shopping.
There are also some great deals out there when it comes to our local shops and the outlets. Along the same lines as the restaurants, the stores offer great deals during off-season months. 50% off, buy 1/get 1, etc. And there are always good sales at the Outlets at Silverthorne. Grab the free VIP card and get even better savings.
And, next weekend is the Shopping Extravaganza at the outlets. You purchase a ticket to obtain better than-normal-deals and you receive free food, wine tastings, hourly giveaways, AND the proceeds from ticket sales go towards local charities!
Get in the giving spirit:
Around the winter holidays, FIRC (Family & Intercultural Resource Center) organizes the Salvation Army bell ringing which brings in money to help locals with financial needs. You can volunteer by emailing: matthewm@summitfirc.org.
There are many other volunteer opportunities with FIRC. Visit them at: http://www.summitfirc.org/FIRC
Other ways to give back to the local community include volunteering with BOEC (Breckenridge Outdoor Education Center) where you can assist with adaptive ski and snowboard lessons. Get involved with a youth organization such as the 4-H club, Mountain Mentors or SOS (Snowboard Outreach Society), by being a positive role model to children and young adults. Or visit with the animals at the Summit County Animal Shelter.
There are so many ways to get involved and show your love for our wonderful community. Check them all out here. And don't forget that giving back to the community can be a great year-round opportunity for you and your family!
See a play or musical:
The Backstage Theater in Breckenridge, in it's 40th season, and the Award-winning Lake Dillon Theater in Dillon, now in it's 20th season, both host a diverse selection of theatrical productions.
From classic productions such as "Oliver" and "The Owl and the Pussycat", to the shows like "Shrek, the Musical", there's something for everyone.
Lake Dillon Theater also hosts youth workshops throughout the summer and the Backstage Theater shows classic movies throughout the year.
Go for a swim:
The Silverthorne and Breckenridge Rec Centers are open to the public every day throughout the year (with maintenance closures 1-2X/year). They offer great monthly & yearly rates as well as locals rates. Just show your local ID and you get a few dollars off the daily rate. If you're not from Summit County, check the back of your City Market receipt…there's usually a coupon on there.
Both rec centers have kiddie pools, lap pools, hot tubs and waterslides. They also have full gyms with weights, treadmills, running/walking tracks and many other pieces of exercise equipment.
Rock out to your favorite band or DJ! It's Friday night, so why not see a show at one of our intimate, local venues. And if tickets are sold out, catch a local band (for free or small cover) at one of the breweries or restaurants.
Three 20 South and Barkley's Ballroom host various bands from local acts to cover bands and beyond. Sometimes, they even offer free shows!
If you want a truly intimate experience, check out a local band at restaurants/bars like:
Dillon Dam Brewery
Snake River Saloon
Motherloaded Tavern
The Goat
Moosejaw
Cecila's Nightclub
Napper Tandy's
Take advantage of 2-for-1's during shoulder season! Most restaurants in Summit County offer some type of discounted pricing during late Fall/early Winter and late spring; whether it's 2-for-1's or prixe fix dinners, there are lots of great deals out there. This is a wonderful way to experience the local eateries, and with shorter lines and lower prices, why not let someone else cook for a change!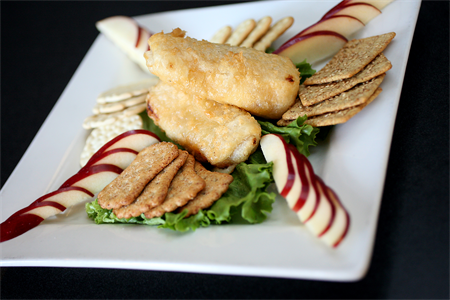 Here are some options right now:
Nozawa- Dillon
Boatyard- Frisco
Snake River Saloon-Keystone
Pug Ryans- Dillon
Blue River Bistro- Breckenridge
Check out the Summit Daily for more restaurant deals!